Our Team
MISSSEY is comprised of individuals who are exceptionally positioned to serve our youth and raise awareness of CSE by bringing to the anti-trafficking table a wealth of experience, knowledge, and insight centered on supporting CSEC survivors and similarly disenfranchised populations. Each person on our team wholeheartedly believes that with the right opportunities and non-judgmental support, domestically trafficked youth can overcome the circumstances of their exploitation and lead fully enriched empowered lives.
To reach a member of our team, contact us via email or call the main number, 510-251-2070.
Executive Director
Jennifer B. Lyle, jennifer@misssey.org
For over twenty-five years, Jennifer has actively worked towards the well-being of youth and their families. Her education and work have taken place in the streets, across continents, with community organizations, government, schools, and academia. Much of Jennifer's work over the past fifteen years has focused on the development of youth through viable programs for diverse populations: she recently held the role of Deputy Director at Alternatives in Action (AIA), an organization that serves middle and high school youth in extended day and after-school programming, supports families with their early childhood daycare needs, and runs a charter high school; held a variety of leadership positions at Building Blocks for Kids Collaborative (BBK) including the role of Executive Director, working with partners to elevate and address the well-being of African American and Latino families and youth living in Central and South Richmond; and launched her career in youth development at the Youth Leadership Institute (YLI) where she held various positions, the last being the Vice President of Education and Research.
As an African American woman, an educator, and an activist, Jennifer crosses many borders to create a platform that supports youth, expands their range of challenging experiences, and increases their opportunities for supportive relationships. It has always been her goal to support youth to become active in their lives by providing leadership and development opportunities and by helping to reveal their rights, their capacity, and their value. Jennifer received her Master of Social Work, Master of Sociology, and Ph.D. in Social Work and Sociology from the University of Michigan, Ann Arbor.
Deputy Director
Sherry Congrave Wilson, sherry@misssey.org
Sherry Congrave Wilson has spent the vast majority of her 30-year career serving the needs of marginalized youth in San Diego and the Bay area. She started her career as a high school instructor teaching a variety of social studies courses including ethnic studies, global studies, and AVID. She transitioned into educational consulting, research, and program development after earning her first master's degree in Educational Equity and Social Justice from San Francisco State in 2010. In 2018, Sherry completed a second master's, an administrative credential and a doctorate in Education Leadership from Mills College, and a certificate for Arts Integrated Learning from Alameda County's Office of Education. Sherry has also conducted educational research in China, Japan, and Cameroon through the Chris Larsen Fellowship Program, the Fulbright Memorial Fund Fellowship Program, and Earth Watch. Her work highlights issues around equity, social justice, positive identity development, and the importance of arts-based educational programming. Sherry is dedicated to the upliftment of black and brown girls and young women and is excited about supporting MISSSEY's direct service programming.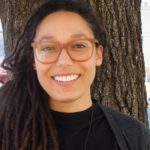 Data & Evaluations Manager
Kendra Edwards, kendra@misssey.org
Kendra comes to MISSSEY with over a decade of experience in youth development work in both New York and the Bay Area, serving youth in the child welfare system as well as homeless and low-income youth that have been disconnected from education, employment, and other support systems. Their personal experiences inform their work of resiliency and the positive impact that community and empowerment can have on success. Over the years, Kendra's work has also spanned program development, research, and evaluation. Their lens for supporting staff is modeled from positive youth development practices, focusing on safety, relationship building, participation, community, and skill-building. Kendra received her Master of Social Welfare from the University of California, Berkeley, and is excited to build a healing community of youth and staff at MISSSEY.
Training Institute Manager
Andrea P. Diaz, andrea@misssey.org
As the Training and Prevention Manager, Andrea advocates and supports youth through education. She loves being in the community and working towards creating safer spaces for youth to navigate by offering outreach, information, and collaboration. Andrea is a certified domestic violence counselor and has served as a case manager, SFPD liaison, and education manager in that field. She is passionate about working with women and youth and learning how to best build support for and around them.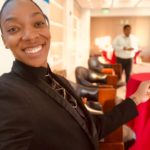 Training and Prevention Coordinator 
Nefertari Sloan, sloan@misssey.org
Nefertari Sloan is a nonbinary person of color who joined the team as Training and Prevention Coordinator in 2021 but has been facilitating conversations with youth about sexuality since 2016. Their primary inspirations are rooted in a passion for the continued empowerment of system-impacted communities through resistance to societal constructs. They have been an advocate in the LGBTQIA+ community since attending Temple University in 2013 where they minored in LGBT studies and have participated in many fields of youth advocacy from foster care to canvassing to lobbying on Capitol Hill. Committed to unpacking the influences of racism, sexism, and erotophobia, Sloan aims to make learning about youth exploitation above all things an authentic, consensual, and engaging experience. Their hobbies include offering hugs, giving compliments, and dancing in grocery aisles.
Operations Manager
Imani Lott, imani@misssey.org
Imani comes to MISSSEY with a strong administrative and youth development background. Most recently she provided administrative support for the McClymonds Youth and Family Center, where she maintained an active, fun-filled youth center on the McClymonds campus. Imani is excited about being a part of the team and offering support in building a strong foundation for healing work.
Operations Coordinator
Renee Smith, renee@misssey.org
As the Operations Coordinator, Renée supports the team at MISSSEY. She has been working in the field of operations and administration for nearly a decade, helping to improve efficiency and elevate the use of technology across teams in the public and private sectors. She is passionate about learning from and advocating for Black, LGBTQIA+, and marginalized communities. Through her work and scholarship, she aims to integrate an understanding of the larger systemic inequities with pragmatic community-organized efforts to improve lives today.
Clinical Director 
Michelle La Place-Watts, michelle@misssey.org 
 Michelle joins MISSSEY as a Licensed Marriage and Family Therapist.  She has worked thirty-seven of her sixty-three years with families, youth, and adolescents.  First, as a teacher at the preschool, elementary, and middle school levels.  For the last fifteen years, Michelle has been a practicing clinician serving marginalized, disenfranchised, and oppressed communities of color.  For eight years Michelle worked with adolescents and families at a middle school in West Oakland.  Michelle currently works as a program manager, supervising, culturally relevant, trauma-informed therapist, and restorative practitioners for a non-profit, faith-based agency in Oakland.  Michelle's clinical work is in the Crisis Response and Support Network, where she provides individual and group grief therapy for surviving families of homicide in Oakland.  Michelle also works with survivors of human trafficking and Intimate Partner Violence.  Michelle holds the hope, faith, and belief in the human capacity to heal from historical, intergenerational, pervasive, and complex trauma.  Michelle sees the youth at MISSSEY and in the community as survivors of their at-risk environments living life at full potential.  She is passionate about working with Black females to support their self-empowerment and determination.  Michelle has trained at Victims of Crime Conferences on the use of Restorative Practices in grief therapy, and at School-Based Conferences on Trauma-informed and Restorative Practices, and its positive impact on the School-to-Systems Pipeline.
STAR Center
STAR (Sisters Transforming And Rising) Center serves as a transformative safe space and resource center for youth who have been impacted by commercial sexual exploitation. We offer a variety of opportunities and supports tailored to the needs of our youth: life skills workshops, political and cultural education, health and wellness, therapeutic arts and movement, restorative justice circles, field trips, and more. Our drop-in center staff is instrumental in helping youth who need support with basic needs, individual and collective healing, systems navigation, skill-building, career exploration, and school enrollment; or who simply need a place where they can be themselves.
STaR Center Coordinator 
La Toya Gix, latoya@missey.org
La Toya Gix is an advocate for those who have experienced harm in impoverished communities. She has worked for multiple systems on multiple different levels such as the Alameda County District Attorney's office as Co Facilitator of Their Young Women's Saturday Program, Child Welfare as their CSEC Liaison and more providing direct services and indirect services to their CSEC population and those who have experienced Domestic Commercial Sexual Exploitation. La Toya has also worked tirelessly in numerous capacities to provide training, consultation, implementation, and assistance in her community as well as housing facilities and safe houses such as STRTPs and Group Homes.
Ms. Gix is passionate about creating and implementing programming, jobs and housing specifically for Survivors of Commercial Sexual Exploitation. Through this work, she hopes to influence Local, State and Federal Policy.
Tarchell Aaron, Culture Keeper
Tarchell joined MISSSEY staff as a THRIVE intern and recently was promoted to join the staff as a Culture Keeper. Tarchell hopes to one day become a MISSSEY case manager. Tarchell is a former MISSSEY client and has come back to work along with her peers. Raised in Polk County, Florida, she moved to Oakland California when she was 12 years old. Her years in Oakland haven't been easy but with faith, patience, and trusting herself and others she prevailed. She returns to MISSSEY with a strong work ethic, energized spiritual mindset, and ambitious drive to be a voice for her peers. As a former client, she recalls the uplifted energy, sisterhood, and inspiration to accept that change isn't always bad. As a student in this work, she hopes to support her peers, gain a deeper understanding of youth development, and how to be a change leader in the conversation regarding CSEC. She is MISSSEY.
Leadership and Advocacy Coordinator 
Alisha Murdock, alisha@misssey.org
Alisha Murdock comes to MISSSEY with a personal and professional connection to the work, with over 9 years of direct youth service and youth engagement work. Alisha has worked with young people ranging in age from 7-25 with a strong focus on youth who have been impacted by the criminal justice system. 
Alisha is passionate about making sure that young people's voices and stories are being brought to the table whenever there are decisions being made about them.
Case Managers
MISSSEY's Case Managers provide one-on-one direct services to children and transition-age youth (ages 11-24 years old) who are on probation or within the foster care system, and are survivors or at risk of commercial sexual exploitation. Case Managers collaborate across a wide variety of systems and disciplines and are a critical part of Alameda County's service delivery team. Through building a trusting relationship with the young people they serve, Case Managers are able to facilitate the next steps for youth such as improved personal safety, school attendance, employment, housing, healthcare, and dreaming bigger. Focus is always on the recovery from the trauma of their lives and moving out of "the life."
Integrated Services Team Lead 
Myeasa Allen, myeasa@misssey.org
Myeasa a Bay Area Native joins MISSSEY as a TAY Case Manager. She joins MISSSEY,  with many years of experience and knowledge working with youth and young adults ranging from all walks of life with the expectation that they will become thriving adults. She obtained her Master's Degree in Counseling Psychology from John F. Kennedy University, with the desire of becoming a change maker and thought partner for all she serves regardless of crisis and life achievements.
 Case Manager
Marshelle Johnson,  marshelle@misssey.org 
Marshelle has worked with youth of all ages ranging from 5 days old to 25 years old. She has had the pleasure of working within so many different agencies in the Bay Area and Louisiana while obtaining her undergraduate degree.
Before joining the MISSSEY team, she worked with the YMCA of the East Bay for seven years as a Camp Counselor and then the Youth and Family Program Director. Her experience working with young people began when she moved to Louisiana in 2005 and became a resident adviser, where she supported young ladies who were away from home for the first time. Upon graduating and returning home, she worked with OUSD at Claremont Middle School, working with young people who were returning to school from juvenile hall and transitioning back into mainstream classes.
In 2016, she returned to school for her MSW, where she had the privilege of working with the Contra Costa County Public defenders office as a Forensic Social Worker and at Unity charter school as a school social worker. She has continued her relationship with Unity, and is running a girl group! 
She is the product of a retired OUSD teacher and a UC Berkeley police officer, so as you see, social work is in her blood. She loves the work that she does with the youth. She has experienced a life of trauma, challenges, and life speed bumps growing up, and there were a few people to help her navigate through those difficult times, so her work is rooted in paying it forward, and to top it off, She LOVES the work.

 Case Manager
Kenya Davis, kenya@misssey.org
Kenya comes to MISSSEY with you can do anything you put your mind to mindset and a passion for teaching young girls and women to use their voices no matter who is in the room. An Oakland Native, Kenya moved to San Bernardino in 2012 to pursue her B.A. in Sociology with a concentration in Social Services. After returning home to Oakland, she has committed herself to make a difference in her community as well as empowering young black girls to pursue any dream that they may have. With the hopes of obtaining her Masters's in Social Work, Kenya is excited to grow with MISSSEY and work collaboratively with her clients to achieve their goals. On her days off, Kenya likes reading, attending music festivals, and exploring different parts of the world.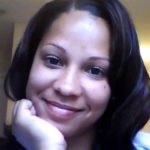 Case Manager 
Nilda Aldredge, nilda@misssey.org 
Nilda comes to MISSSEY with an undeniable passion for helping youth face and overcome trauma and adversity. As a West Oakland native she became intimately aware of the barriers that many youths face in the Town. With this awareness she began the journey of becoming a champion for children and youth. Nilda earned a BA in Criminal Justice/Social Welfare from the University of North Florida and a Graduate Certificate in Juvenile Justices Studies. Her long-term career goal is to earn a Law Degree, Pass the California Bar Exam, and continue fighting for youth in the Juvenile Justice System.
Returning to the Bay Area in 2015, Nilda hit the ground running and held positions in the Juvenile Probation Department of San Mateo County, CASA of San Mateo County, and Rape Trauma Services of San Mateo County. Nilda has many hats that she wears with pride. She is currently a Court Appointed Special Advocate (CASA), a CSEC Advocate, and a Certified Sexual Assault Counselor in the state of California to name a few. 
Becoming a member of the MISSSEY Team is a dream come true for Nilda. It has always been her desire to return to her hometown and serve the community that provided a foundation for her that she stands on today. In honor of her many childhood comrades who did not have the support of community and organizations like MISSSEY during her youth, she graciously accepts the new hat of Case Manager and will work tirelessly to Motivate, Inspire, Support & Serve Sexually Exploited Youth in her community.
Youth Engagement Specialists
MISSSEY's Youth Engagement Specialists provide critical prevention and intervention services on-site at the Alameda County Foster Care Assessment Center to youth in the foster care system who are highly vulnerable to commercial sexual exploitation or who have already experienced exploitation. They also provide case support to child welfare workers, group home providers, foster parents, and individual agencies.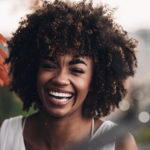 Youth Engagement Specialist
Jazsmine Saldana, jazsmine@misssey.org 
Jazsmine comes to MISSSEY with a burning desire to serve the youth. She believes her soul purpose is to empower, educate and help awaken any passions that may lie dormant within oneself. She thrives in spaces where she has the ability to use her creativity to uplift and inspire others. She is currently studying at SFSU with aspirations of becoming a therapist. Jazsmine has a podcast as well as a clothing brand that is centered around self love, empowerment, vulnerability and generational trauma. She believes we all have a special gift within ourselves and it's our duty to tap into that greatness and share it with the world.