Our Team
MISSSEY is comprised of individuals who are exceptionally positioned to serve our youth and raise awareness of CSE by bringing to the anti-trafficking table a wealth of experience, knowledge, and insight centered on supporting CSEC survivors and similarly disenfranchised populations. Each person on our team wholeheartedly believes that with the right opportunities and non-judgmental support, domestically trafficked youth can overcome the circumstances of their exploitation and lead fully enriched, empowered lives.
To reach a member of our team, contact her via email or call the main number, 510-251-2070.
Executive Director
Jennifer B. Lyle, jennifer@misssey.org
For over twenty-five years, Jennifer has actively worked towards the well-being of youth and their families. Her education and work have taken place in the streets, across continents, with community organizations, government, schools, and, academia. Much of Jennifer's work over the past fifteen years has focused on the development of youth through viable programs for diverse populations: she recently held the role of Deputy Director at Alternatives in Action (AIA), an organization that serves middle and high school youth in extended day and after-school programming, supports families with their early childhood daycare needs, and runs a charter high school; held a variety of leadership positions at Building Blocks for Kids Collaborative (BBK) including the role of Executive Director, working with partners to elevate and address the well-being of African American and Latino families and youth living in Central and South Richmond; and launched her career in youth development at the Youth Leadership Institute (YLI) where she held various positions, the last being the Vice President of Education and Research.
As an African American woman, an educator, and an activist, Jennifer crosses many borders to create a platform that supports youth, expands their range of challenging experiences, and increases their opportunities for supportive relationships. It has always been her goal to support youth to become active in their lives by providing leadership and development opportunities and by helping to reveal their rights, their capacity, and their value. Jennifer received her Master of Social Work, Master of Sociology and PhD in Social Work and Sociology from the University of Michigan, Ann Arbor.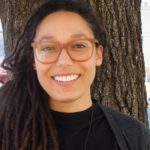 Director of Integrated Services
Kendra Edwards, kendra@misssey.org
Kendra comes to MISSSEY with over a decade of experience in youth development work in both New York and the Bay Area, serving youth in the child welfare system as well as homeless and low-income youth that have been disconnected from education, employment, and other support systems. Their work is informed by their personal experiences of resiliency and the positive impact that community and empowerment can have on success. Over the years, Kendra's work has also spanned program development, research, and evaluation. Their lens for supporting staff is modeled from positive youth development practices, focusing on: safety, relationship building, participation, community, and skill building. Kendra received her Master of Social Welfare from the University of California, Berkeley, and is excited to build a healing community of youth and staff at MISSSEY.
Director of Engagement Services
Destiny Webster, destiny@misssey.org
Destiny comes to MISSSEY with a community healing and advocacy lens and over a decade of experience in youth development. She believes in the power of youth voice while building/restructuring systems that support their evolving needs. Destiny has actively worked to strengthen communities throughout Oakland and the greater East Bay, which is made evident by her extensive work history: she's worked within the Oakland Unified School District, managed youth programs including a transitional age youth shelter and a housing program, and supported educators and community organizations in developing trauma-informed practices. Destiny is excited to expand her work at MISSSEY, building greater community with women and girls in Oakland while supporting a larger movement for youth leadership in black and brown communities.
Director of Operations and Training
Liz Longfellow, liz@misssey.org
Liz oversees MISSSEY's daily operations, finances, and supervises MISSSEY's well-known Training Institute for professionals. Liz has spent the last 20 years working in the social service field and is a certified sexual assault counselor and HIV test counselor. After her graduation from San Francisco State University, Liz worked with survivors of sexual assault, foster care youth, as well as vulnerable adults with multiple diagnostic disabilities. At Larkin Street Youth Services, Liz worked with homeless and runaway youth, many of whom were being exploited. Her skills as a trainer and a coordinator are based in a solid foundation of direct service work and strong clinical ability. Liz has facilitated trainings about marginalized youth and commercial sexual exploitation to CBO's, educators, county child welfare workers, and community members throughout the Bay Area.
Training and Prevention Manager
Andrea P. Diaz, andrea@misssey.org
As the Training and Prevention Manager, Andrea advocates and supports youth through education. She loves being in the community and working towards creating safer spaces for youth to navigate by offering outreach, information, and collaboration. Andrea is a certified domestic violence counselor and has served as a case manager, SFPD liaison, and education manager in that field. She is passionate about working with women and youth and learning how to best build support for and around them.
Administrative Coordinator
Imani Lott, imani@misssey.org
Imani comes to MISSSEY with a strong administrative and youth development background. Most recently she provided administrative support for the McClymonds Youth and Family Center, where she maintained a active, fun-filled youth center on the McClymonds campus. Imani is excited about being a part of the team and offering support in building a strong foundation for healing work.
STAR Center
STAR (Sisters Transforming And Rising) Center serves as a transformative safe space and resource center for youth who have been impacted by commercial sexual exploitation. We offer a variety of opportunities and supports tailored to the needs of our youth: life skills workshops, political and cultural education, health and wellness, therapeutic arts and movement, restorative justice circles, field trips, and more. Our drop-in center staff are instrumental in helping youth who need support with basic needs, individual and collective healing, systems navigation, skill building, career exploration, and school enrollment; or who simply need a place where they can be themselves.
Jasmine Wilson, jasmine@misssey.org
Jasmine Wilson is MISSSEY's Drop-In Center Coordinator. She has a passion for uplifting and inspiring disadvantaged individuals. Born and raised in Oakland, she looks to make an impact in her community by serving as an advocate to those in need. Jasmine earned her B.A. in Sociology with a concentration in Social Services at Cal State University East Bay. She has an extensive background in case management, including the support of foster youth with mental health disabilities, pregnant/parenting teens, and individuals involved with the criminal justice system. Her most recent position as a Workforce Career Counselor encompassed an array of responsibilities to promote youth development, including career counseling, educational support, and stabilization. Jasmine hopes to inspire the young women at MISSSEY by being a role model and positive influence.

Isha Rosemond, isha@misssey.org
Isha is a transnational healing facilitator who focuses on developing sustainable healing techniques for black-femme/non-binary youth. She uses her passion for the arts, non-religious spiritual fulfillment and personal empowerment to collaborate with young people to create the world they wish to inhabit. Prior to MISSSEY, Isha created a movement that amplifies femme voices of the African Diaspora, organized resistance efforts in Brazil and Haiti, earned her B.A. from Texas State University, then spent a year in Haiti as a live-in director at a family home for 7 children who were victims of abuse. Through meditation, yoga, and holistic wellness education, Isha also worked with school administration to incorporate trauma-informed approaches to curriculum development. Outside of healing facilitation, she is a multimedia creative, resistance organizer, and a sister to many. Isha's work is driven by ancestral support and best summarized by Audre Lorde's words: "I am not free while any woman is unfree, even when her shackles are very different from my own."
Case Managers
MISSSEY's Case Managers provide one-on-one direct services to children and transition age youth (ages 11-24 years old) who are on probation or within the foster care system, and are survivors or at risk of commercial sexual exploitation. Case Managers collaborate across a wide variety of systems and disciplines and are a critical part of Alameda County's service delivery team. Through building a trusting relationship with the young people they serve, Case Managers are able to facilitate next steps for youth such as improved personal safety, school attendance, employment, housing, healthcare, and dreaming bigger. Focus is always on the recovery from the trauma of their lives and moving out of "the life."

Khalihia Evans, khalihia@misssey.org
Khalihia is a Foster Care Youth Services Case Manager. She joins MISSSEY with a background in teaching, behavior intervention, and academic advising. Originally from the Washington, DC area, she has dedicated 10 years of her professional life to youth development and community advocacy. Khalihia is excited to learn, support, and grow in the Bay Area.
Youth Engagement Specialists
MISSSEY's Youth Engagement Specialists provide critical prevention and intervention services on-site at the Alameda County Foster Care Assessment Center to youth in the foster care system who are highly vulnerable to commercial sexual exploitation or who have already experienced exploitation. They also provide case support to child welfare workers, group home providers, foster parents, and individual agencies.